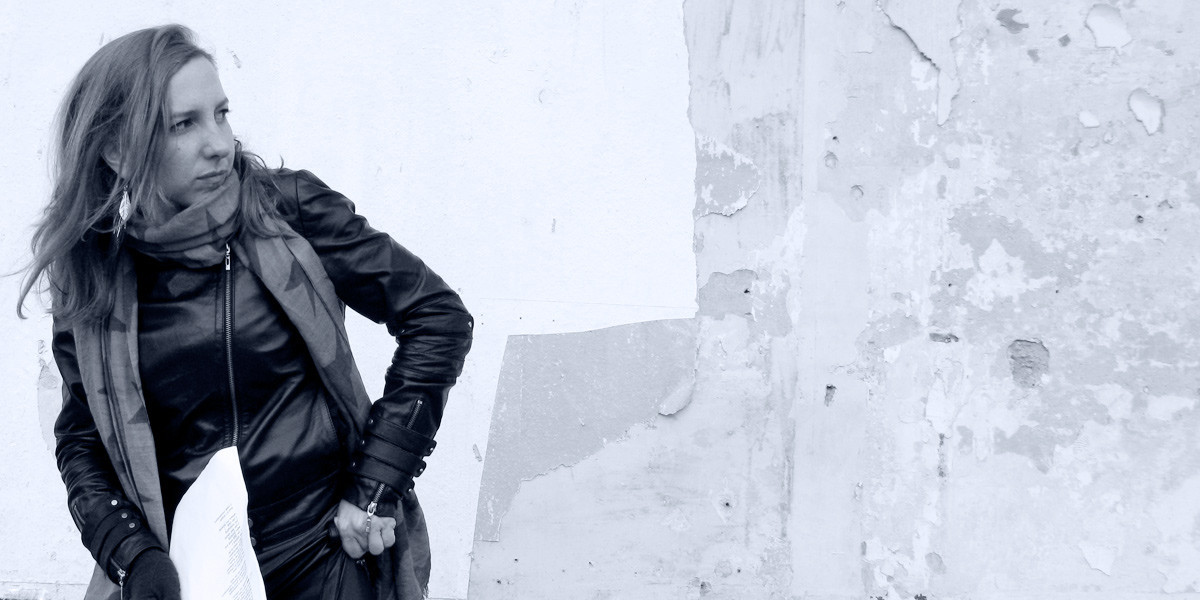 Artist's Statement
Performance poetry is my passion. "poetry that glitters" is my motto. I have roots in American Poetry Slam, and I studied Creative Writing with Language Poets in Detroit, picking up the musicality and elements of rap; these are the underlying influences of my poems and song lyrics. Communicating a strong femininity, playing with words, and inviting you to reflect are some of the main characteristics of my work. I love the stage. My delivery on it has a somatic quality and presence. Through an interdisciplinary approach, with music, and a pinch of glitter it is possible that you will be touched!

Feature Performance in Prague, May 2018
In writing, performing, and my whole life it is my duty to create something beautiful – without wearing a mask.
Along with performing, I love teaching creative writing, voice, and performing. Experience an individual lesson via Skype or in person! I look forward to being your teacher and mentor.
With your head as a stage, my poems remain "poetry that glitters" when read. Allow my collection of poems in German, "Meer-Maid", to take you into the realms of irresistible men, impressive women, and places that make us more experienced.
(Price includes tax and payment fee. 4 Euros will be added for shipment to the USA. Thank you!)