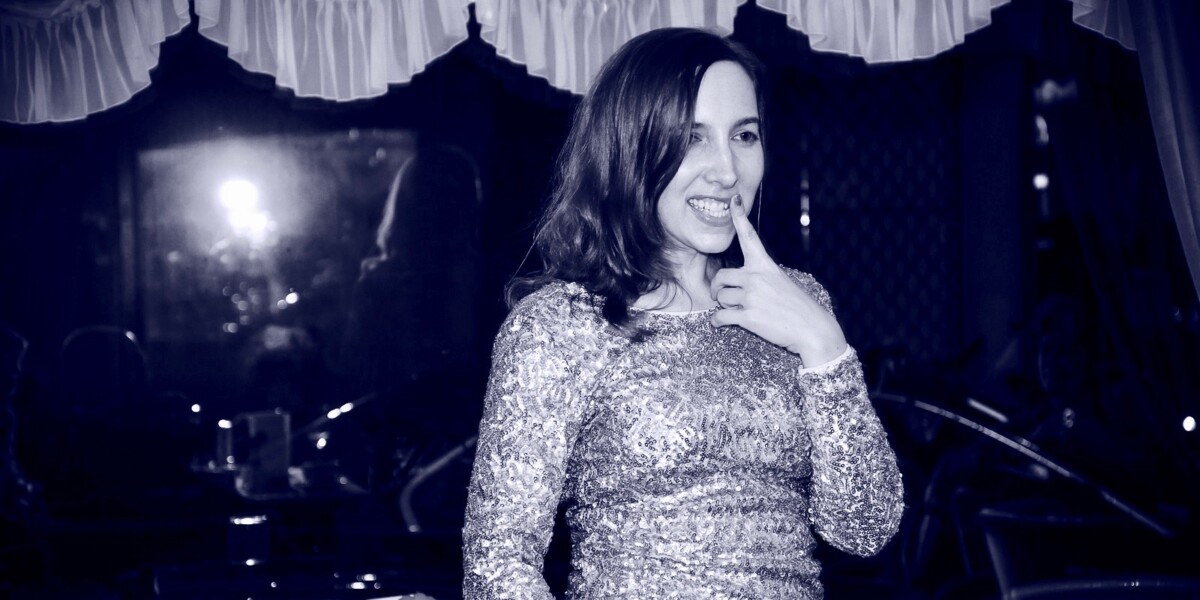 Why am I a poet?
I'm a poet because I don't like to talk shit!
I'm a poet because I like better to spit
jewels and paint!
I'm a poet because being the cause for you listening
makes my soul come out of the water glistening and when
you try to judge the ways I walk in the realms of my head –
I jump back and dive.
Because I'm sensitive like poetry's cliché
and I'm tender like old lace
breaking soon
the news to you:
I'm a poet!
that's what I should do.
© Franziska Ruprecht
The full poem and many others can be read in "BODY TAG", my collection of English poems!
English and German live performances can be enjoyed on this playlist on YouTube.
Publications
January 2020
Poem "Detroit" in RESPECT – THE POETRY OF DETROIT MUSIC, anthology, Eds. Jim Daniels and M.L. Liebler, Michigan State University Press, Detroit, USA
The book also contains texts by Eminem and Jack White
February 4th 2019
Poem "Winter" as The Poem of the Week, Ed. Mark Olival-Bartley, Munich, Germany
December 2018
"BODY TAG", Poems in english, 188 pages, Paperback, Books on Demand, Norderstedt, Germany
December 2018
Poem "Particles" in Science meets Fiction, anthology, Eds. Aura Heydenreich and Klaus Mecke, homunculus Verlag, Erlangen, Germany
March 2018
Poem "Warum" in net anthology of DAS GEDICHT 25, Eds. Anton G.Leitner and José F.A.Oliver, Weßling, Germany
August 2017
Poem "Sprechgesang auf München" in Acht Kurzgeschichten – Kunst im Viehhof", Ed. A.U.G.E., supported by the city of Munich, Germany
April 2017
Poem "Saving Water, and stuff" in Wayne Literary Review 2017, Eds. Megha Krishnan, Natalie Steenbergh, Wayne State University Press, Detroit, USA
January 2017
Poems "Until Silence", "Body Tag", "Drowning", and "WhyamIapoet" in Open Resistance – Issue Seven, Eds. Other Rooms Press, Greenpoint Brooklyn, New York, USA
October 2016
Poem "Bild" in anthology Ausgewählte Werke XIX, Ed. Bibliothek deutschsprachiger Gedichte, Realis Verlag, Gräfelfing, Germany
October 2016
Poems "Money", "Elfe", and "Heldin" in Schamrock Webanthology, on occasion of my performances at the 3.International Festival of Female Poets, Ed. Augusta Laar, Munich, Germany
October 2016
Poems "Duet on a Rope", "Delicate Strings", and ""Boy you turn me""
in Occasional Roughage, Issue No.14, Eds. Michael Whalen and Ed Go, Other Rooms Press, Brooklyn, New York, USA
April 2016
Poem "How Nancy grew into a man." in anthology
di-vêrsé-city, Eds. Austin Poets International, Texas, USA
March 2016
Poem "Meer-Maid" with song to accompany your reading on mermaidmania.de, the biggest German website about mermaids
February 2016
Poem "Conqueress" in HARTS & Minds, academic Journal, Bristol, UK
January 2016
2nd edition "Meer-Maid", Poems (in German), Wolfbach Verlag, 140 pages, Zurich, Switzerland
July 2015
Poem "Bild" in Lyrikgarten, Weßling, Germany
June 2015
Poem "Es dauert." in LiteraturSeiten Munich, literary newspaper, Munich, Germany
March 2015
Poem "Es geht nicht anders" in Haidhauser Nachrichten, local newspaper, Munich, Germany
January 2015
"Meer-Maid", Poems (in German), Wolfbach Verlag, 140 pages, Zurich, Switzerland
April 2014
Poem "Es geht nicht anders" in Paul Klinger Report, Das Jubelheft!, anniversary issue of a magazine for professional German artists
October 2013
Song lyrics/poems "Unterkatze" and "Sprechgesang auf München" in Wendepunk.t, a magazine for a new time, Verlag Christoph Dürr, Munich, Germany
January 2013
Wendepunk.t, a magazine for a new time, editor, Munich: Verlag Christoph Dürr, Munich, Germany
2008
Poem "Family Periodical", multiauthorship in Wayne State Literary Review, ed. Joel Levise, Wayne State University Press, Detroit, USA
Winter 2006
Poem "Schillerfish" (in German and English Translation) in Wayne State Literary Review, ed. Joel Levise, Wayne State University Press, Detroit, USA
November 2004
Poems "Disco chanting", "Yo, Immanuel" in anthology Bühnenpoeten, ed. Eduard Maier, Edition Glasperle, Karlsruhe, Germany
September 2004
Poem "Sprechgesang auf München" in anthology Planet Slam 2, eds. Bylanzky, Ko and Rayl Patzak, yedermann Verlag, Munich, Germany
September 2004
Poem "Firewire" in anthology Vokalpatrioten, ed. Lydia Daher, U-Boot Verlag, Augsburg, Germany
April 2004
Poems/song lyrics "Mädchenfrau", "Hey Zucker", "Ich hab von nem Verstärker geträumt", "!!!DIRTGRRRLS!!!", "Disco Chanting", "Yo Immanuel", "Kitka Trilingual", "Soul rests…", "The Godess of…" in own chapbook, Schwabing, Germany
June 7th 2003
Poem "Overcast" in Süddeutsche Zeitung, major South German newspaper, Munich, Germany
January 2003
poems "Catalyst", "Blikkontakt", "blink again!", "overcast" in strucklit, poetry webzine, eds. performance collective coLLide
January 2002
Poems "FLOW", "To defined Shapes", "Past, media, & me" in Chapbook collide, with, among others: Katie McGowan, Ben Ness, and Abbas ali Bazzi, Detroit, USA