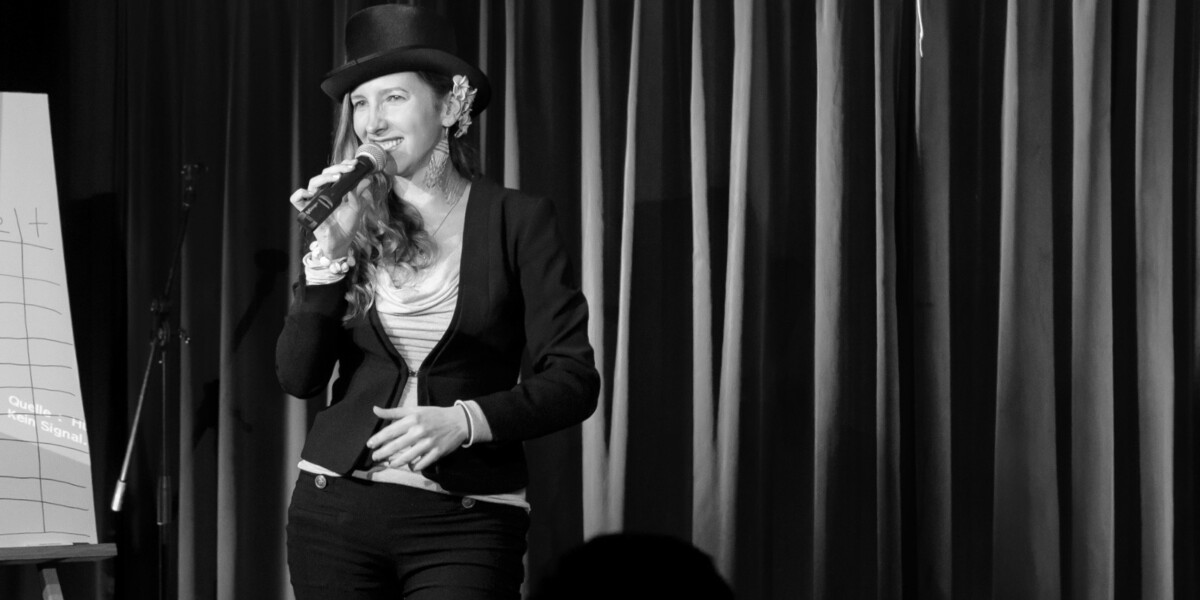 You can book me as a host for your cultural events! In 2012, I presented my own poetic variety show, "Dichtwerkvariété" in Munich's Rationaltheater, located in the legendary literary and disco district Schwabing. On Munich's Radio Lora, I volunteered to interview an artist in a one hour show several times per year. I host fluently in English and German, and can help to translate guests from France as well.
My presenting is based on seven years of work experience at TV, including close collaboration with prestigious German hosts, and a diploma in TV-journalism.
Beyond my work on stage, I often conceptualize, manage, book, or market the events I host. With an overview over current American and German poetry events, seen through the eyes of an artist, organizer, and lecturer, I can guide you in finding the matching concept for your event. Your line-up will profit from my excellent contacts to artistically diverse performers.
"The flair of 1920s cabaret is definitely second nature to the former poetry and creative writing student. Skillfully, she brings this flair to Munich's Rationaltheater. It's simply fun to be guided through the show by charming Franziska in her various costumes. She is the heart of the show and succeeds in drawing a bow through the evening with her disarming charisma."

Jan Waizenhöfer, student radio station M94,5 on Dichtwerkvariété, 11/07/2012