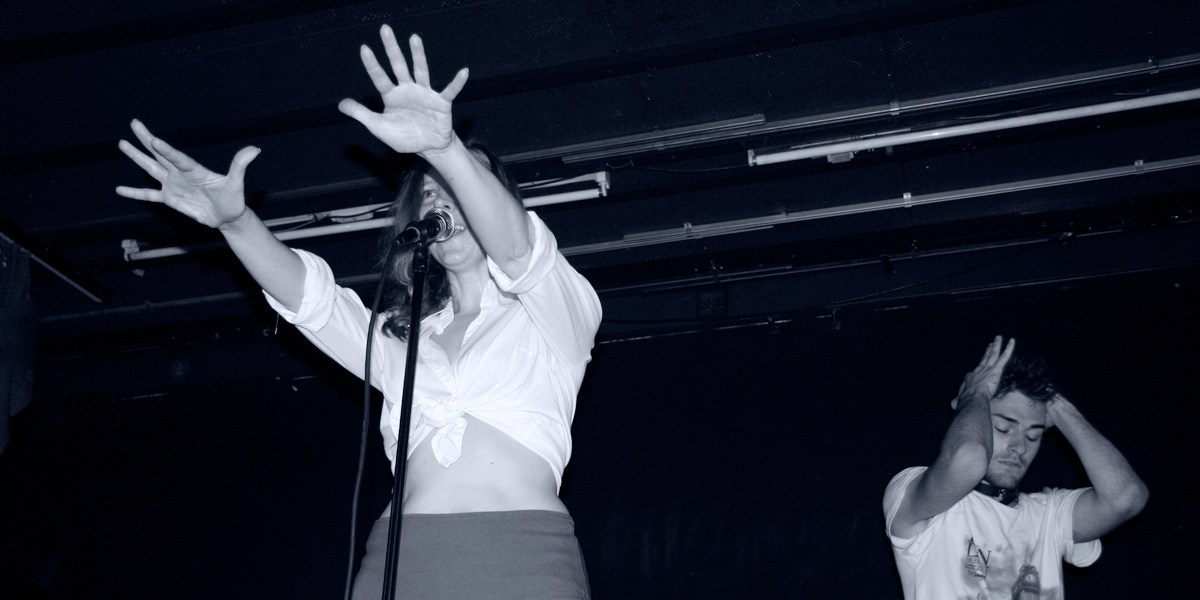 In the meantime, I became a single mother! Thus the number of gigs planned has diminished a little. Please contact me when interested in my work by scrolling all the way down to the envelope. Click to send an email with your questions about booking, but also about my coachings, classes, translating, and of course writing. Thank you!
For upcoming dates and a longer list of highlights from today to the past in Germany and additional European countries, please see the German version of this page!
Gigs in Czech Republic, the US and Indonesia
07.05.2018
Zázemí
Prague, Czech Republic
Feature: 45 minutes of poetry that glitters show
with Poetry Songs in English and German,
plus poetry in English
09/27/2017
Bar Luna
Ubud, Bali
Poetry & Poetry Songs
09/21/2017
Bali Bohemia
Ubud, Bali
Poetry Songs
09/20/2017
Bar Luna
Ubud, Bali
Poetry Songs
09/13/2017
Bar Luna
Ubud, Bali
Poetry & Poetry Songs
09/10/2017
Juno's
Penestanan, Bali
Performance Poetry
09/09/2016
Nuyorican Poets Cafe
Lower East Side
NEW YORK
Performance Poetry
09/10/2016
Other Rooms Press
Poetry Anthology Release
Brooklyn Safehouse
120 Franklin St, Brooklyn
NEW YORK
Special Guest
09/12/2016
The Bowery Poetry Club
NEW YORK
German-English Performance
"Following in the great tradition of German cabaret, Franziska's poetic twist is enchanting and thought provoking. She has great stage presence and entices you into her unique world of entertainment. This brave lady seeks your attention and you will be rewarded with a unique performance that will delight both hearts and minds."

Karol Cioma, Media Consultant, UK
09/17/2016
Lit Walk V
Socra Tea
71 Garfield St
DETROIT
Performance at Literary Walk where also National Book Award winning poet Mark Doty and award winning Iraqi-American poet Dunya Mikhail read
"I listened to your performance and was impressed both by the lyrics and the melodies. Your performance got me interested in a new kind of approach to poetry and music and the various ways of combining them! You are darn good at this!"

Guy Stern, Distinguished Professor em. Director, International Institute of the Righteous, Detroit, USA
09/19/2016
Creative Writing / Motown Learning Community Class
English 5860
325 State Hall
Wayne State University
DETROIT
Performance and Lecture about my work
"'Charisma' is what Franziska Ruprecht possesses. Her approach to performance is marked by a willingness to push language to its limits. Rather than accepting the boundaries of one genre, she questions its possibilities. In Detroit, where I knew her as a student at Wayne State University, she was the unquestioned center of activity for an entire group of multimedia performers that was brought together by her presence. A similar phenomenon happened with her poetry show in Germany, Dichtwerkvariété, where she presented and performed with artists working in different genres."

Barrett Watten, Professor, Department of English, Wayne State University Detroit, USA
Gigs as a Creative Writing student in the USA
Performance, vocals, rap, and lyrics as Kitka Laika Rocket "The KINOKS" (abstract hip-hop) with Ivan Eyeexam aka Doc Waffles and Max Praxis aka Brandon Walley, for instance at Zeitgeist Theater Detroit. Performances with the collective coLLide (founding member) at Scarab Club. Numerous successful Poetry Slams and Open Mikes in Detroit & Michigan. I won the very first slam I took part in in Ann Arbour, Michigan.