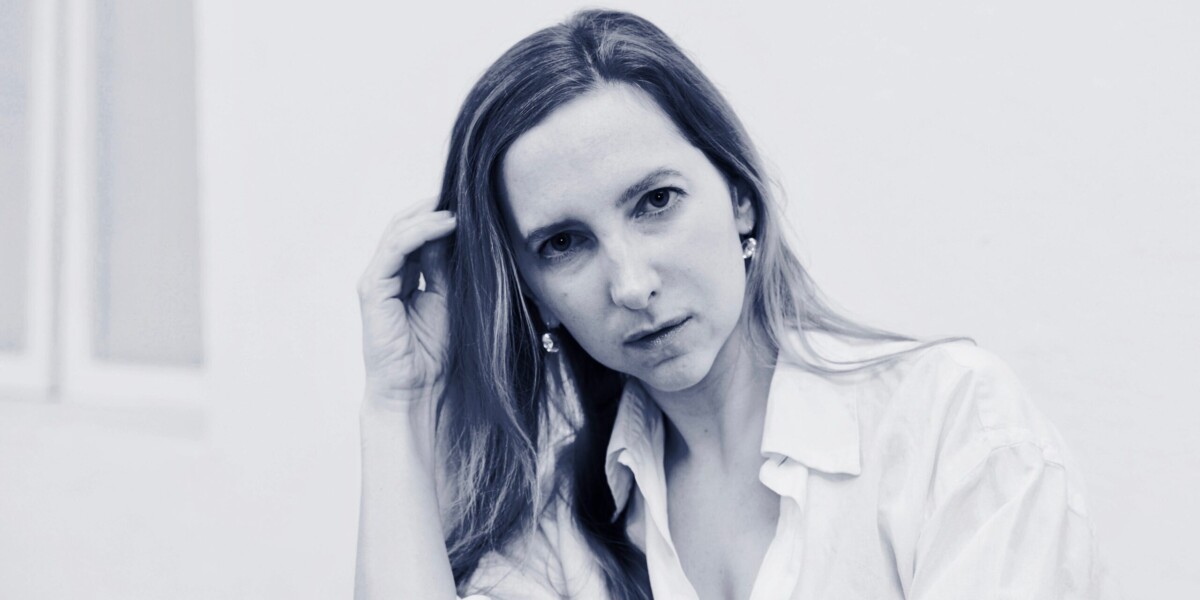 "BODY TAG" – collection of poetry in English
Poems – inspired by muses worldwide
First published in December 2018. 188 pages, soft cover.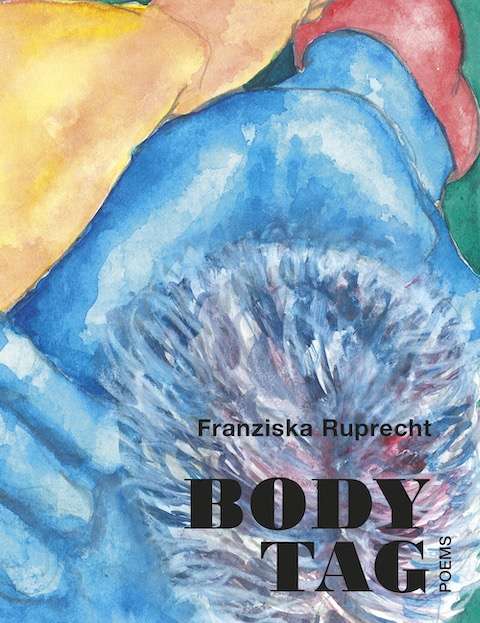 Original Cover Art by Franz Fusseder.
With her writing and performances, Franziska Ruprecht reclaims the body. A "tag" can be the graffiti signature of an artist, left in darkness, hoping to not get caught. A "body tag" can be the signature of the artist on the model's body instead of painting or sculpting him. Ruprecht's poems, however, move sculpted on the page and have been rasped and polished over the years. Each poem signs its title on the mental image of a person, capturing memories or fantasies.
"Stirring what's concealed, obscuring to reveal, these poems split the atom with an intensely personalized and
challengingly obfuscated vision of nature."

Doc Waffles, Detroit
Franziska Ruprecht plays with language deliberately, informed by her writing in two tongues.
In her live shows, she provokes by embracing pop and glitter, music and dance. On paper, touch and feelings are
engraved through her writings.
"The common themes throughout the collection give it a through line LOVE – obviously romantic (with its ups, downs, joys and pains and seasons with and without) and physical (lust too), but at least (or more) as importantly love of words and language(s) and art and being an artist, performer and poet."

Michael Whalen, Brooklyn, New York
Order it now via an e-mail to the author for 17,90 € plus postage (around 22 USD for both)
On Amazon, Apple ibooks, or Kobo, you can order the ebook version as well. ISBN: 978-3-7481-7017-4.
Students of the Bavarian Academy for Television and Digital Media filmed this poetry clip in Summer 2021. Founded by the city of Munich as a project of #sieINSPIRIERTmich
Quotes from online reviews
"This sexy poet pours sensuality in her pieces."

on Amazon, 2019
"Even for non-native speakers, the poems work through rhythm, melody, and imagery, while offering motivation to look up some English words."

on Amazon, 2019
"The substance of "glitter": Excellently written in English and the interplay between English and German."

John P., on Books on Demand, 2018
"Meer-Maid" – poems in German – awarded with GEDOK Literaturförderpreis 2020
"guilty pleasure"
My first "Buch", a collection of poetry called
"Meer-Maid" can be ordered here. The second edition came out in spring 2016. The publisher is Wolfbach Verlag, Zürich, Switzerland. The book was first printed in January 2015. It has 140 pages, and a soft cover.
(Price includes handling and delivery. 4 Euros will be added for shipment to the USA. Thank you!)
"Meer-Maid" is part creature, part sensual human woman. She dives through pop elements under the superficial. There, she finds herself in fantasy realms, poetic truths, or in between. Franziska Ruprecht performs and sings her texts live. When reading, you can still feel this energy. In new ways, she describes the other – often an object of desire – and the persona of each poem. This is about the courage to feel: to long, enjoy, lose, and to become strong . . .
"Einmal das Goldstück sein
und zwar für immer."

"Once to be a treasure
and I mean forever."

Franziska Ruprecht, translation of the first lines of the poem "Piece of Gold"
Comment
"The lyrical "I" in "Meer-Maid" is most of the time a seeking, romantic, tender, and feminine I. She is wedged in dresses and rituals not made for her. This is why she is dreaming herself away, to a you."

Audience member at Munich Literaturbüro
The book earned numerous literary critiques, reader reviews, and comments in the meantime. Most of them can be found on the German version of this webpage, and online.